About KPLT. Attorneys at Law
KPLT. Attorneys at law is a member of Nexia International, a network of consulting companies which enters TOP-10 biggest auditors and consultants networks in the world. Nexia International unites companies specialising in the fields of auditing, taxation, consulting, banking, corporate and investment management, and legal services from 105 countries. Compliance with high standards of services quality, which is subject to a strict control, is a mandatory prerequisite to joining Nexia International.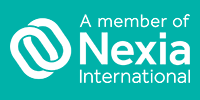 Office:
Ukraine, 79013, Lviv,
32a Yefremova str.
tel.:

+38 (032) 298 97 97

fax.:

+38 (032) 298 97 96